Sauna in the village style!
In our garden, next to the barley fields, is our sauna area with lots of sauna experiences.
Private sauna evenings are available around the year, and good times are guaranteed since everyone will be wearing our famous sauna outfits!
There are many saunas to choose from: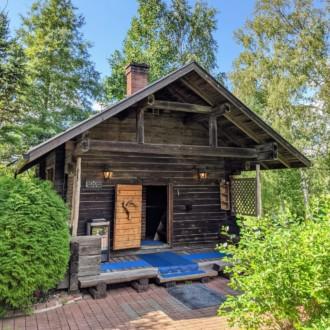 AITOKIUASSAUNA
A HUGE sauna for 30 people. Selected as the best sauna in Finland by Helsingin Sanomat in 2005.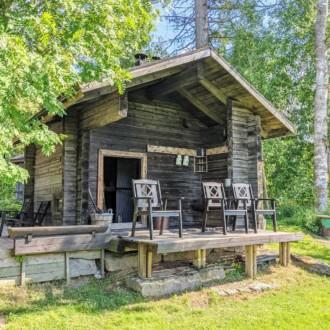 IKISAUNA
An old smoke sauna for 8 people. Dark and warm.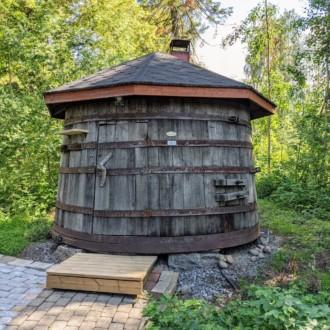 whisky SAUNA
A former whisky storage barrel made in to a sauna for 7 people.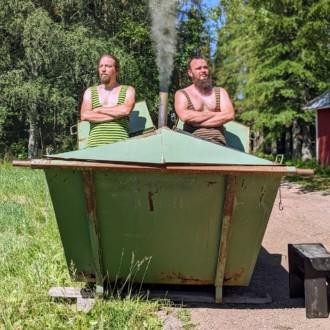 climate SAUNA
A unique sauna built from 100% recycled parts. A place to think about your climate footprint. Seats 3 people.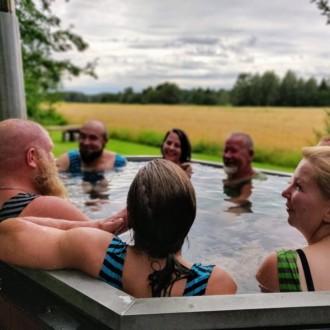 hot tub
A great place to relax for 10 people.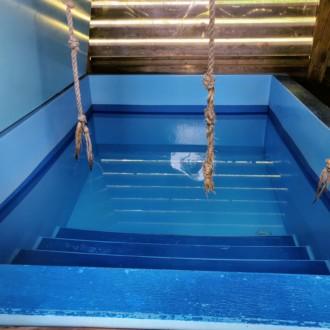 cold pool
Refreshing water at around 9 degrees celsius!
private sauna evening
Reserve our premises for your group for an unforgettable sauna experience. The prices include our famous Sauna Suits, dressing rooms for women and men non-alcoholic beverages plus all necessary saunagoing things. You can also visit the Koskenkorva Museum and in the summertime chill out at our terrace.
Alcoholic beverages for the sauna come from our wide and high quality selection of local drinks. It is not possible to bring own drinks at the sauna.
The evening can be completed with one of our menus.
ikisauna or whisky sauna
400 €
7-8 persons
aitokiuassauna
700 €
30 persons
all 3 saunas
900 €
50 persons
hot tub and cold pool
150 €
Ask for an offer or more info from info@trahteeri.com
There are separate prices for guests staying the the Distillery Manager's House.
In the summertime it is also possible to visit the saunas during our open sauna evenings.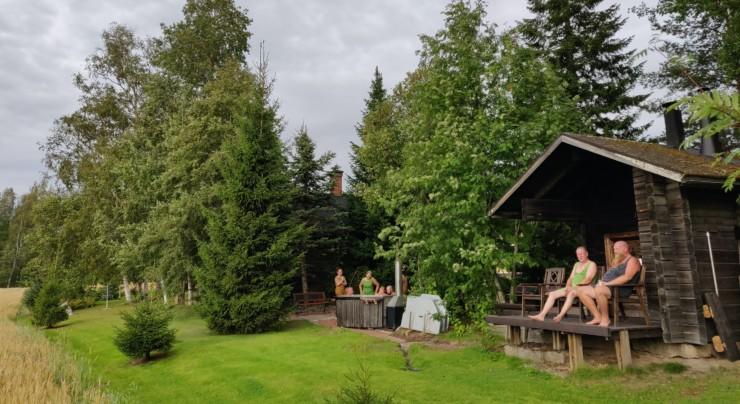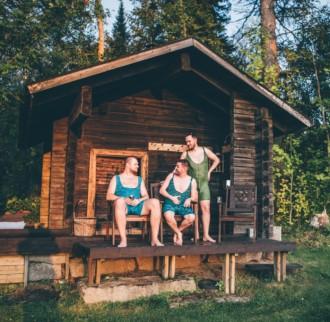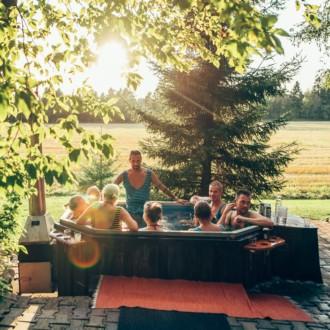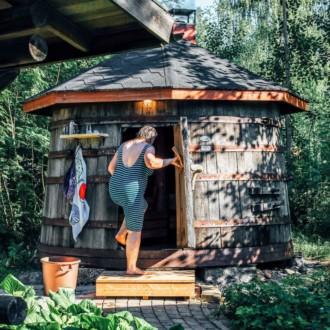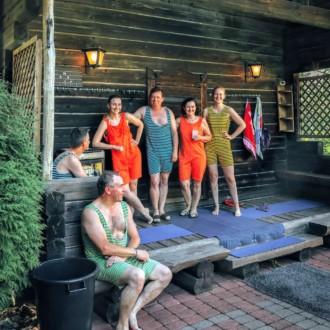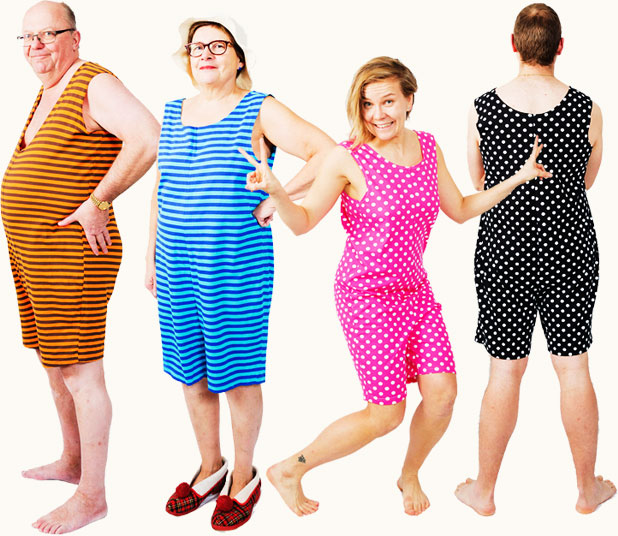 Sauna suits
Everyone visiting our saunas gets to wear our Sauna Suits, which means that everyone can visit the sauna at the same time, looking equally good!
Hello, Koskenkorva residence!
+358 50 300 5530
Sari Koskenkorva
Trahteerintie 3
61330 Koskenkorva
FINLAND


web shop
Get Koskenkorvan souvenirs also from our web shop (only in Finnish currently)!
Trahteerata:
To treat and entertain guests well
Trahteeri:
The place to be treated and entertained especially well!