Open sauna evenings at Trahteeri!
Our popular open sauna evenings continue better than ever on summer of 2022! With a modest fee (11 €), you can visit three of our saunas and try out our famous Sauna outfits. Open sauna evenings happen every Wednesday from June 8th until Aug 3rd from 5PM until 9 PM. Terrace is open until 11PM, food and drinks are served.
How it works:
– Bring your own towel
– Purchase a sauna ticket from our terrace, receive a sauna outfit for loan
– Change into the sauna outfit (men and women have separate dressing rooms with locked cabinets)
– Enjoy the saunas! Read more about them here
– Drinks are served also at the sauna area. Please note that bringing own alcoholic drinks are not allowed. We have plenty!
– After the sauna, have some food and snacks
– Enjoy local artists every night:
Wed 8.6. – Juha Hautaluoma & Pasi-Pekka Vainionpää
Wed 15.6. – Bill Hota
Wed 22.6. – Airi's
Wed 29.6. – Mariam Sandhu
Wed 6.7. – Duo Trebbio
Wed 13.7. – Osku Ketola Duo
Wed 20.7. – Duo Samuel Pöntinen & Matias Källi
Wed 27.7. – Kikka-Silja
Wed 3.8. – Ville Saarenketo
You can also visit the terrace without any entrance fee. Cash, cards and contactless payments are accepted. You may buy your sauna ticket beforehand from our (Finnish) web shop:
Welcome to have a proper village sauna experience! Check out the Facebook event for more info: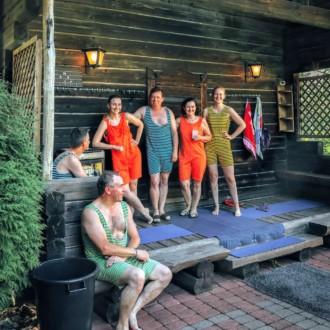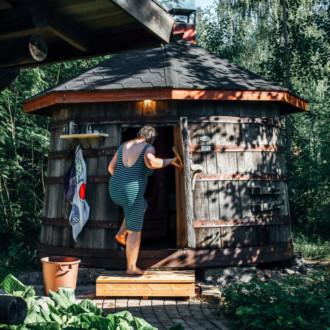 Hello, Koskenkorva residence!
+358 50 300 5530
Sari Koskenkorva
Trahteerintie 3
61330 Koskenkorva
FINLAND


web shop
Get Koskenkorvan souvenirs also from our web shop (only in Finnish currently)!
Trahteerata:
To treat and entertain guests well
Trahteeri:
The place to be treated and entertained especially well!