The cafe & terrace at our inner yard is open during the museums' opening hours:
June 1st – Aug 6th 2022 Tuesday-Saturday 12 PM – 6 PM
Exceptions:
* Aug 6th we are open 10AM – 4PM
We serve Koskenkorvan treats: a changing assortment of cakes, pies and whatever we come up with! The famous "Cossu the Pig's Balls" (local doughnouts) are available every day. The terrace has a wide selection of local drinks to enjoy at the spot or buy to go.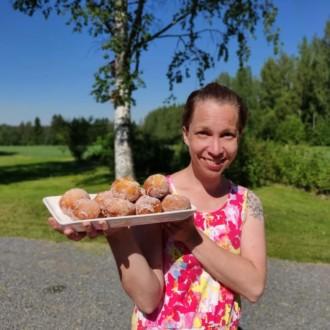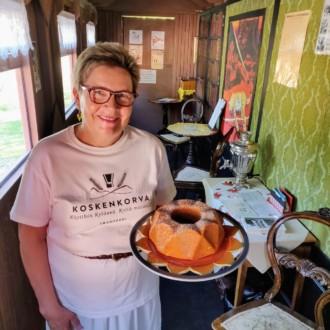 The terrace is open occasionally in the evenings too, for drinks, music and other special events. See the dates below:
* Fri 18.6. at 7PM-11PM
* 30.6. – 4.8.2021 open sauna evenings on Wednesdays at 5PM – 9PM
* Wed 7.7. at 7PM – 11PM
* Fri 23.7. at 7PM – 11PM
* Fri 30.7.2021 Jam night 6 PM – 1 AM
Follow our Facebook and Instagram to see the latest developments!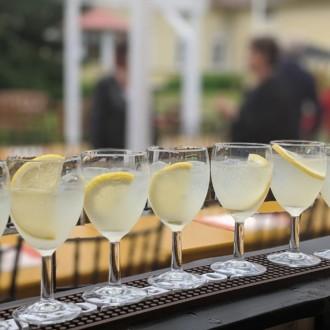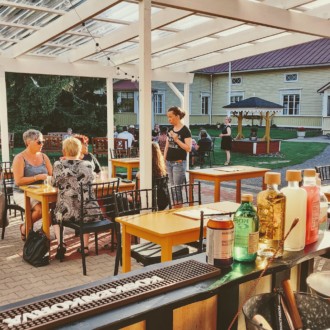 During the cafe opening hours there is plenty of entertainment for children in out garden: trampoline, swing, a ninja course and some chickens.
For adventurers, we have a new fighting arena based on local history, the Nuijasota rebellion!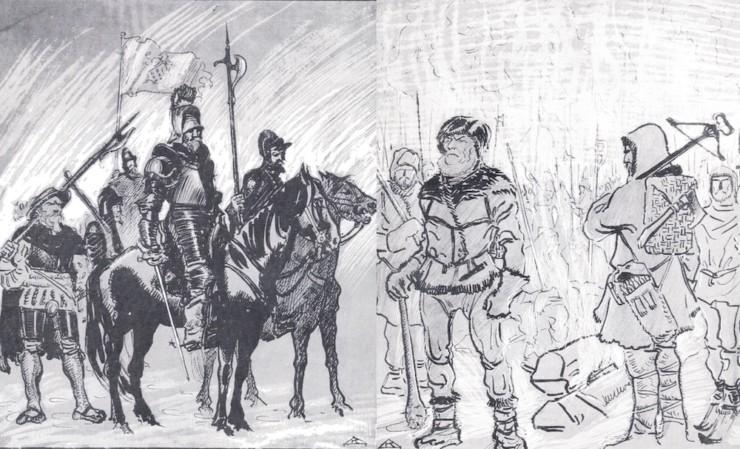 Hello, Koskenkorva residence!
+358 50 300 5530
Sari Koskenkorva
Trahteerintie 3
61330 Koskenkorva
FINLAND


web shop
Get Koskenkorvan souvenirs also from our web shop (only in Finnish currently)!
Trahteerata:
To treat and entertain guests well
Trahteeri:
The place to be treated and entertained especially well!